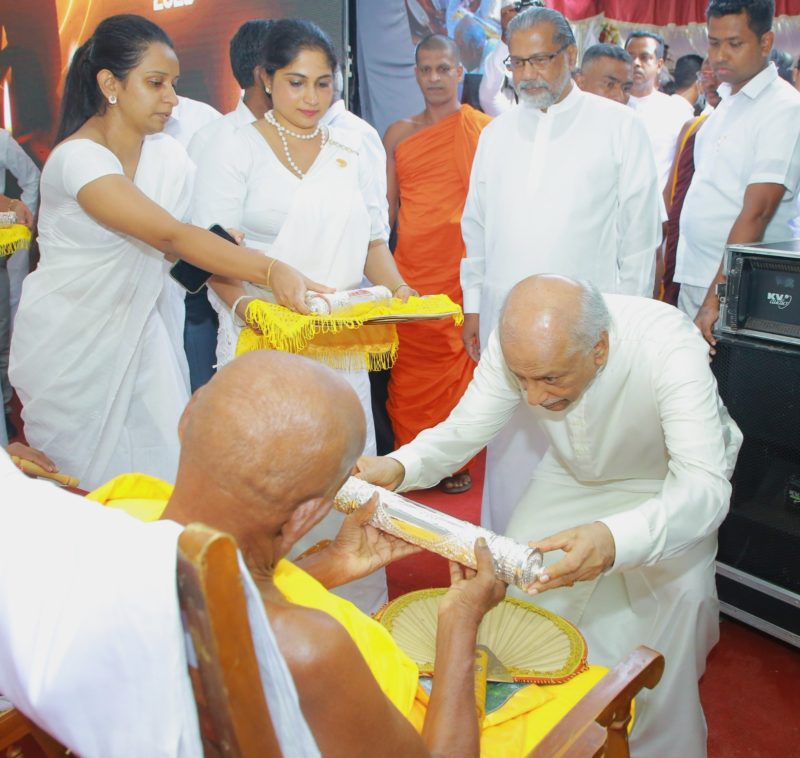 The state Vesak festival 2023
May 6th, 2023
The state Vesak festival started on 04.05.2023 at the Halawatha Ratnasiri Piriwen temple upon the invitation of the Minister of Buddhasasana, Mr. Vidura Wickramanayake and headed by the Prime Minister Mr. Dinesh Gunawardena.
As per the advice of the Maha Sangharatna of Halawatha Ratnasiri Piriven Temple, under the full supervision of the Minister of Buddhasasana Religious and Cultural Affairs , and with the organizational strength of the Ministry of Buddhasasana and other government institutions, the State Vesak festival is being held this year.
A lot of programs including the release of four commemorative stamps, the distribution of sannaspatras of six declared shrines were conducted here today.
Trinitarian prelates and other dignitaries spoke on this occasion and many ministers, ambassadors and scholars also joined for this purpose.