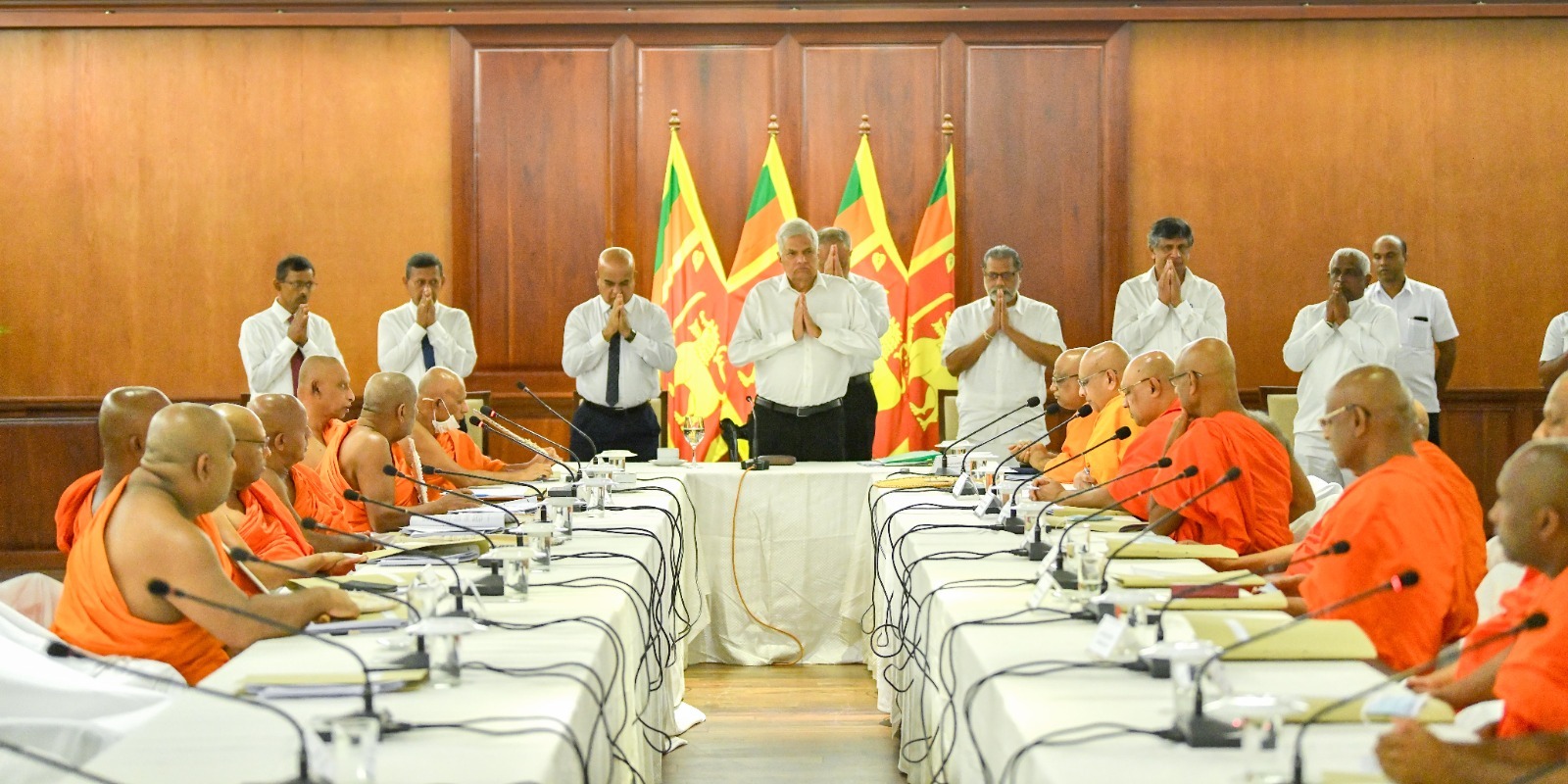 A discussion of the Malwatu Party and the Asgiri Karaka Karaka Support Association at the Kandy President's House…
February 21st, 2023
On the last (18) in the Kandy President's House regarding several requests made by the members of the Malwatu Asgiri Committee on several issues such as turning the Pali and Buddhist University into an "international center of Buddhist studies", raising the quality of education in Piriven, holding the 2023 Vesak festival with government intervention. discussed.
The problems of the Buddhist monks and the temples were widely discussed and the Honorable President said that all possible solutions will be provided in this regard and everyone including the minister in charge of the subject Mr. Vidura Wickramanayake agreed to take the necessary steps in this regard.
Reverend Anamaduwe Dhammadassi, Anunayake of the Asgiri side, Reverend Dimbulkumbure Sri Sarankara Wimaladhamma, Anunayake of the Malwatu side, Dr. Niyangoda Wijitasiri, Anunayake of the Malwatu side, Reverend Medagama Dhamanda, the Registrar of the Asgiri side, Reverend Pahamana, the Scribe of the Malwatu side, etc. The President's Senior Adviser on National Security and Chief of Presidential Staff Sagala Ratnayake, President's Secretary Saman Ekanayake and Buddhasasana, Minister of Religious and Cultural Affairs Vidura Wickramanayake were present on this occasion.