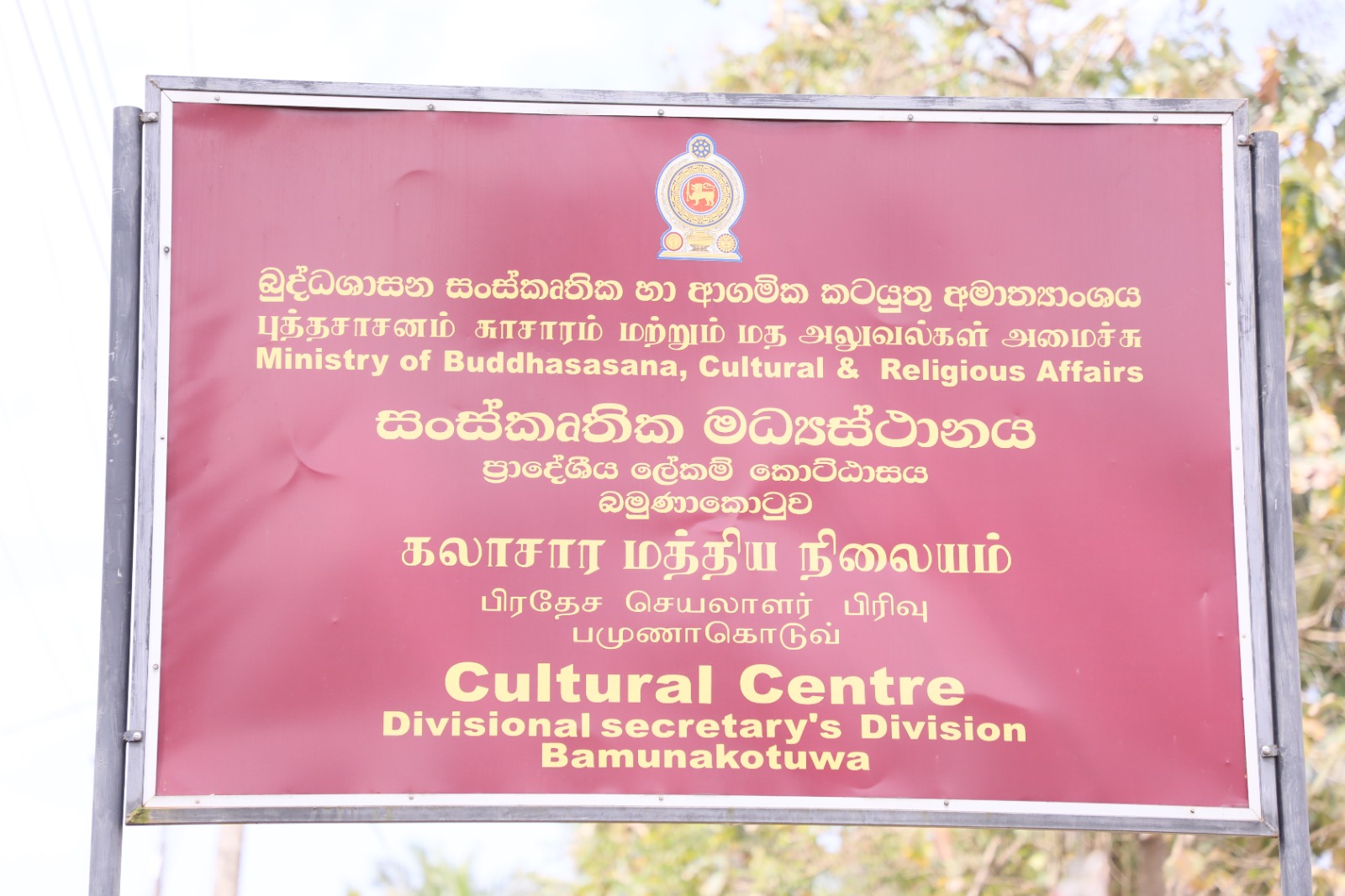 Bamunakotua Cultural Center in Atugal town hands over to local children and artists.
March 16th, 2023
Cultural centers like this can be called as a major center that preserves the historical heritage of our country and transfers the cultural gifts to the future generations. In order to create a society that works for God and respects God, good support is provided through the establishment of such cultural centers. Minister in charge of the subject Mr. Vidura Wickramanayake is constantly giving advice and guidance to the relevant parties to start new cultural centers for children and artists in all areas and implement programs for the sake of future generations. Also, necessary actions will be taken to resolve the problems that are being investigated by going to those cultural centers.
According to the minister's views, instead of the ceremonies which were presided over by politicians, the program of opening the cultural center was held under the leadership of the invited artists of the area. The plaque was also unveiled by the senior artists of the area.
With the blessings of the Maha Sangha, senior artists of the area, people's representatives including honorable ministers, officials including heads of state administration, officials including heads of ministries, cultural center officials, teachers of local art institutes, children and parents, many people participated in the opening of the Bamunakotua Cultural Center.