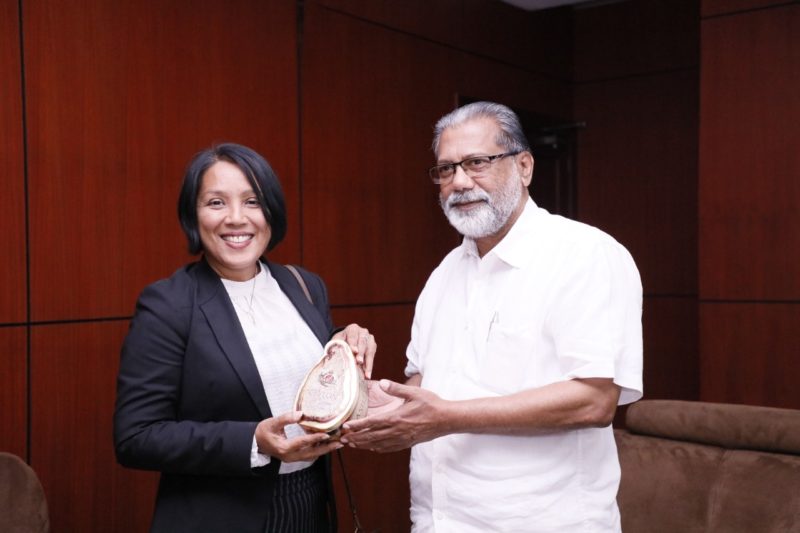 Discussions between Deputy High Commissioner of Maldives and Minister Hon. Vidura Wickramanayake to implement programs to strengthen cultural cooperation between Maldives and Sri Lanka.
January 22nd, 2023
The minister drew attention to the current status of the cultural cooperation agreement to be signed between the two countries as well as the agreement related to the National Archives Department. The two parties discussed the need for various diplomatic agreements to develop cultural cooperation between Sri Lanka and Maldives and the Minister expressed his views on the need for a new agreement related to the conservation of national heritage and archaeology.
In Sri Lanka, attention was also drawn on the current status of the cooperation agreement regarding the establishment of a Maldivian cultural center and the importance of its establishment.
Maldives Deputy High Commissioner Fathimath Ghina and the second secretary of the embassy Mrs. Aminath Warudha were present for this discussion. Minister Vidura Wickramanayake along with Additional Secretary of the Ministry Tilak Hettiarachchi, Director General of the National Archives Department Nadira Rupasingha, Assistant Secretary of the Ministry Bhagya Katudeniya also participated in this discussion.