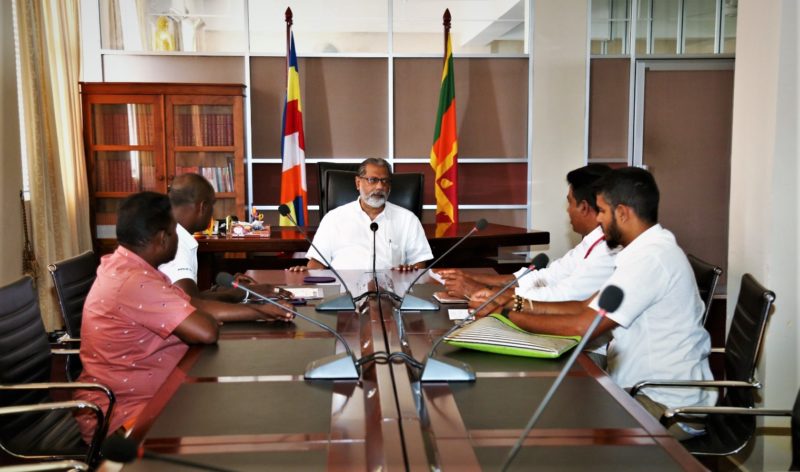 Efforts are being made to provide quick solutions to the livelihood issues of the Telugu people
February 28th, 2023
There are currently 7 villages where the Telugu people live in Sri Lanka. They earn their livelihood by exhibiting traditional cultural and traditional skills (such as performances using snakes) to local and foreign tourists. They have been living in the areas of Sigiriya, Galle, Trincomalee near the hot water springs, which are mostly visited by tourists.
But with the impact of covid that started a few years ago, those activities had to be temporarily stopped. They submitted requests to the Minister today (27) to make the necessary arrangements to carry out the activities as before. Furthermore, proposals were also made to carry out the restoration work of the cultural center in Tambuttegama and take the necessary steps to restore it.The Minister, Mr. Vidura Wickramanayake, was working to provide these requirements at that moment and made the necessary arrangements to prepare the necessary documents.
K. R. Anawattu Telugu People's Leader,  Secretary of  Telugu People's Association Mr. D. Nimal and other officials and members participated in this, and they expressed their gratitude to the minister on behalf of Telugu people.