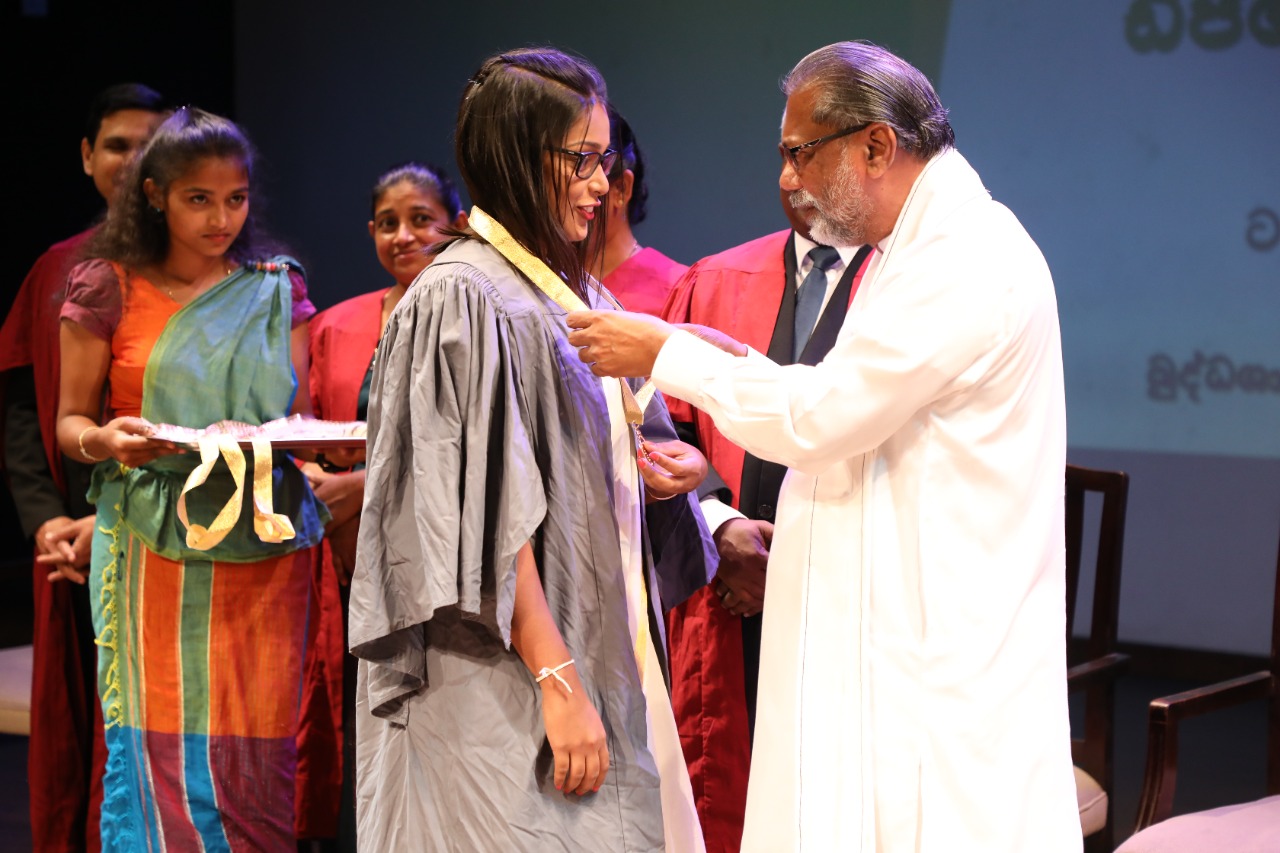 Eighth Diploma Awarding Ceremony of Tower School of Drama and Performing Arts was held with grandeur.
September 22nd, 2022
The eighth diploma ceremony of the two-year full-time drama and theater higher diploma course of the Tower School of Drama and Performing Arts was held in a grand manner today (15) at Elphinstone Theatre, Maradana.
Five of the thirty-seven who received high diploma certificates were presented with medals for scholarships namely Don Bastian Jayaweera Bandara, lawyer John de Silva, lawyer Charles Dias and professor Ediriweera Sarachchandra.
The Vice-Chancellor of the Open University of Sri Lanka, P.M.C. Tillakaratne, Dean of the Faculty of Education Sasikala Kugamurthy, Director of the Secondary and Tertiary Education Studies Department of the Faculty of Education Prof. Shamendra Wanasinghe, Buddhasasana, Secretary of the Ministry of Religious and Cultural Affairs Somaratne Vidanapathirana, Additional Secretary (Development) of the Cultural Heritage Department K.A.D.R. Nishanthi Jayasinghe, Additional Secretary (Administration) S.G. Palliaguru, Director General of Tower Hall Theater Foundation, Dr. D.M.S. Dissanayake,
Minister of  Buddhasasana, Religious and Cultural Affairs Mr. Vidura Wickramanayake, members of the Management Board of the Higher Diploma Course in Theater and Drama, teaching staff, students and parents of the diploma holders attended this event.