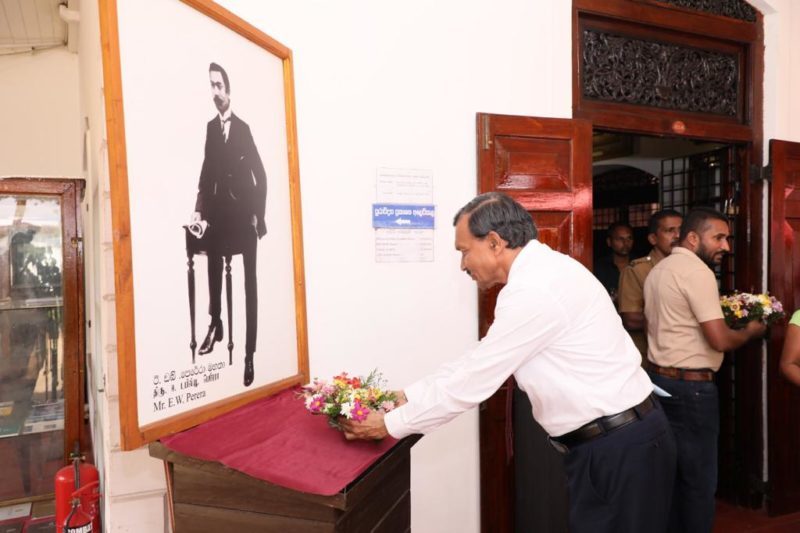 Commemorating the 75th Independence Day, Hon. E.W. Perera celebrates his merits.
February 13th, 2023
In the year 1915, he strategically went to Britain in order to alleviate the sad situation by killing national leaders and the people, together with Hon. He carried out a pioneering mission to remove the then governor. In 1924 as a Kalutara member of parliament and in 1931 in the universal suffrage election, he was elected as the member of the Horana Constituency with a majority of votes, and he did great service for the country.
On behalf of Mr. E. W. Perera, as per the instructions of Mr. Vidura Wickramanayake, this merit commemoration ceremony was organized last (09) and flowers were presented on behalf of Mr. E. W. Perera.
Relatives of Mr. E. W. Perera also participated in this program which was held under the auspices of Reverend Aluthnuwara Anuruddha Nahimi, Chief of Kotte Raja Maha Vihara. Also, many people including the Member of Parliament Madhura Withana, the Mayor of Sri Jayawardenepura, the Divisional Secretary, the Director General of Archeology and the heads of its institutions were also present.