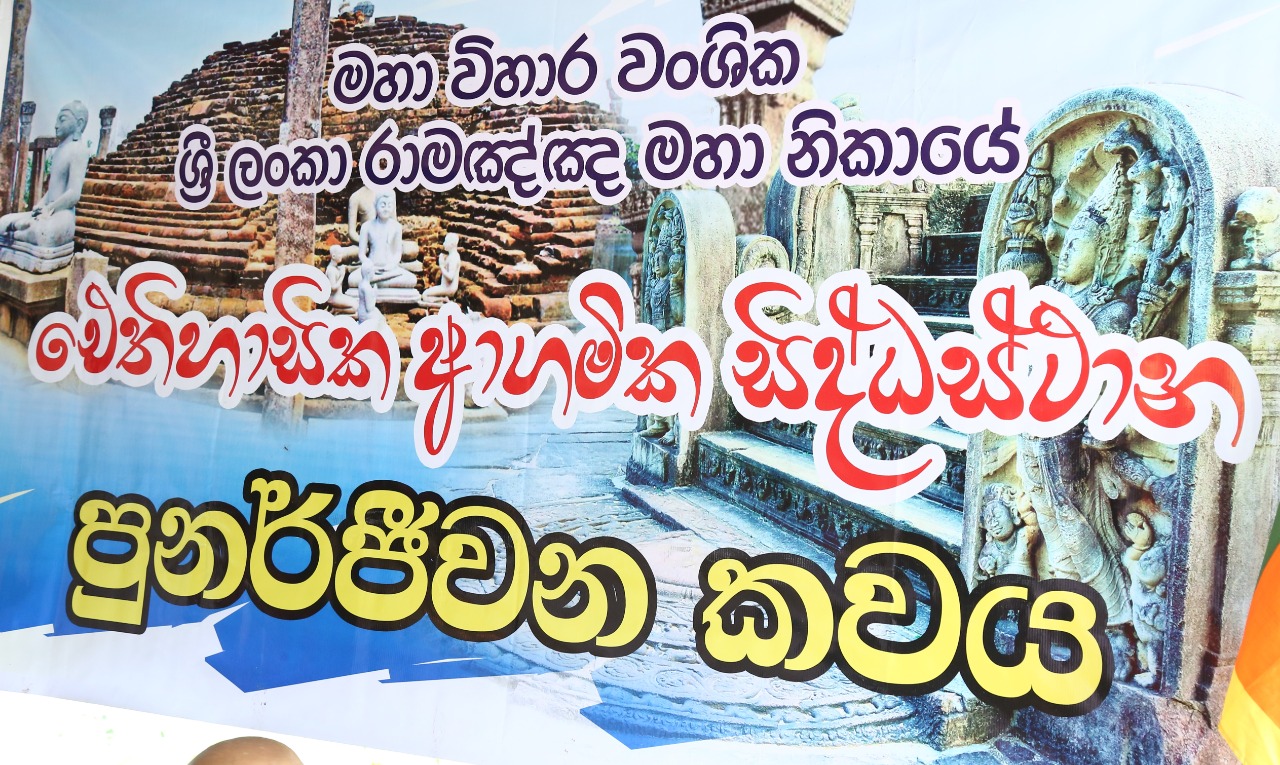 Revival circle of historic religious shrines of Maha Vihara Vamsika Sri Lanka Ramanya Maha Nikaya…
December 12th, 2022
A discussion organized by the Revival Circle of Historical Religious Sacred Places of Maha Vihara Vanshika Sri Lanka Ramagngna Maha Nikaya, was held yesterday (10th) at Sri Sugatha Maha Viharaya, Halmillakulama, Anuradhapura.
The attention was drawn to a number of issues including the existing problems related to the sacred places belonging to the Sri Lanka Ramagngna Maha Nikaya and the areas with archaeological reserves. The minister in charge of the subject gave the necessary instructions to prepare a detailed report for this and take further actions.
This discussion was conducted as per the admonitions of Maha Sangha including the prelate theros associated with the Revival Circle led by Ven. Pothane Dhammananda Nayaka Thero, Chief Sanghanayaka of the North Central province of Sri Lanka Ramagngna Maha Nikaya, Incumbent Thero of the Abhayagiripoorwaramaya in Anuradhapura Watawandana Road.
A group including Mrs. Priyanka Amarasinghe, an officer of the Department of Archaeology and Mr. Y.A.J. Mohan, International Coordinator and Information Technology Manager, Mr. Chithrarathna Kaluarachchi, Mr. Harsha Payagala participated in this event. The Hon. Minister Vidura Wickremanayake also participated in this event.