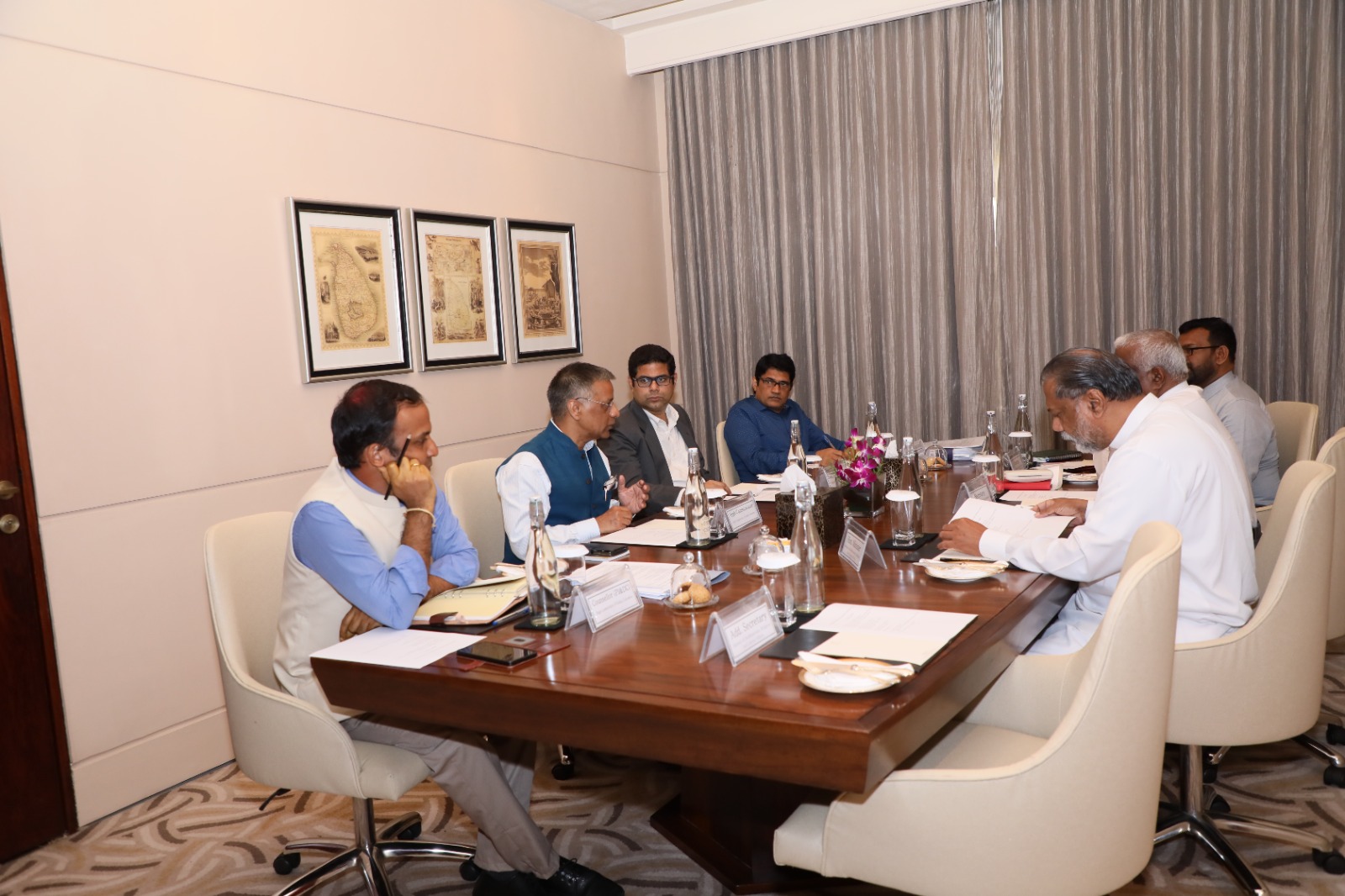 The Indian High Commissioner and his team meet the Minister…
March 13th, 2023
Regarding the future administrative activities of the Jaffna Cultural Center recently awarded by the Government of India and the projects to be implemented by the Ministry of Buddhasasana, Religious and Cultural Affairs using the 15 million dollar grant money, Mr. Vidura Wickramanayake, the Minister in charge of the subject, along with the Indian High Commissioner A long discussion was held with the group last (09).
In this discussion, the Minister's attention was also drawn to several new programs that will strengthen the cultural and religious heritage of the two countries. Attention was also paid here to implement some new programs jointly with the institutions met in the recent conferences held in India.
The Minister held discussions with the Indian representatives about historical explorations such as Rama's journey related to Ramayana with Sanchi and Nalanda Universities and various cultural exchange programs and archeological explorations on land and sea.
Indian High Commissioner Mr. GOPAL BAGLAY, Deputy High Commissioner Mr. Vinod Jacob, Press, Information and Development Cooperation Advisor Mr. Eldos Mathew Punnoose, Second Secretary (Development Cooperation) Mr. Mahesh Chand Giri participated in this discussion representing the Government of India. Representing the Ministry of Buddhism, Religious and Cultural Affairs, Secretary Mr. Somaratne Vidanapathirana and Director Dr. Prasad Ranasinghe participated in the discussions with the Minister.