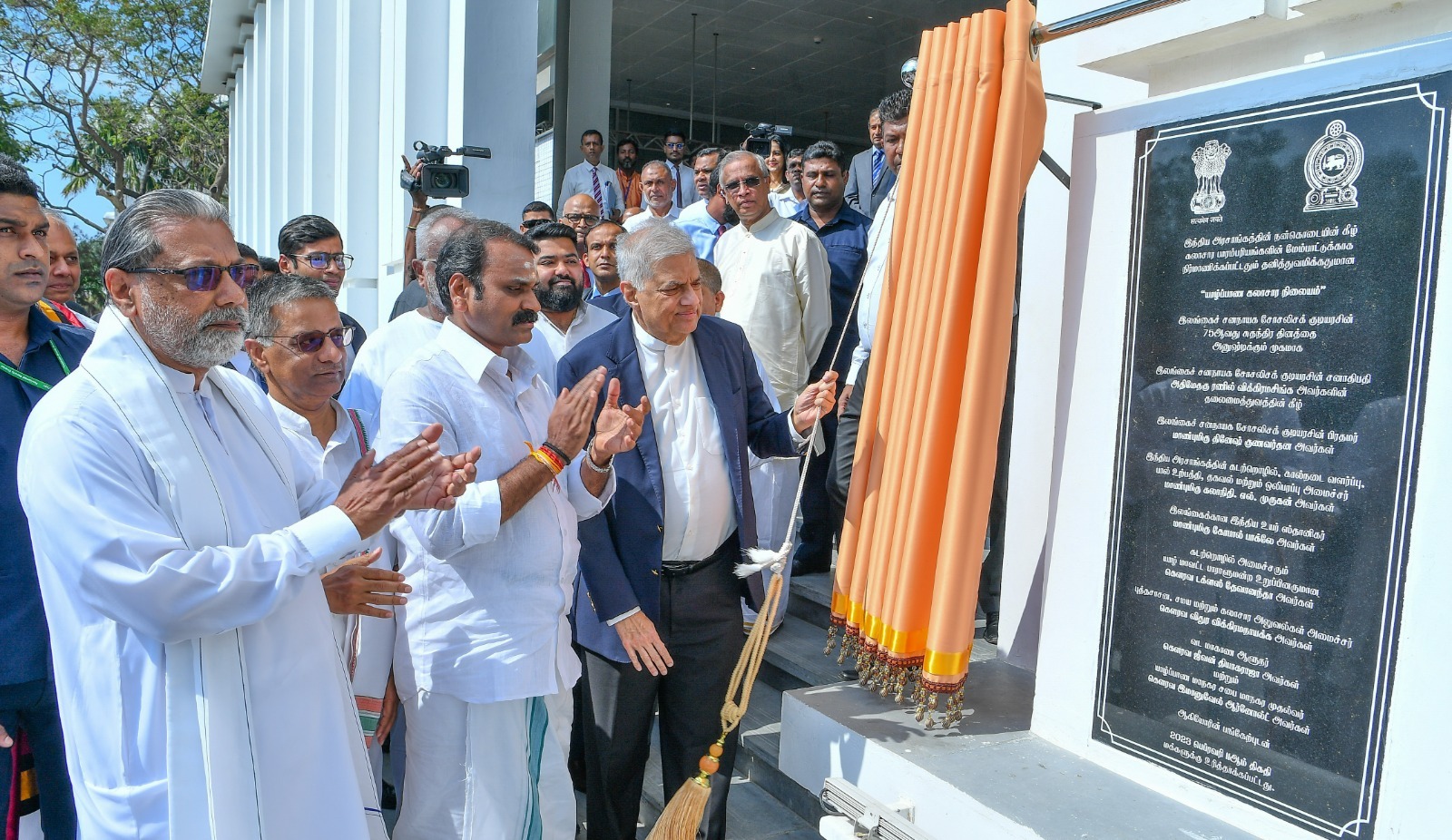 The "Yapa Patune Cultural Center" was opened, opening the way for the cultural revival of the people of the north.
February 14th, 2023
With the help of the Government of India was held under the chairmanship of the Honorable President Mr. Ranil Wickramasinghe last (11) in a grand manner. This cultural building, which was also beautiful with the present cultural elements, is the gift given to our country by the Indian people including the Prime Minister of India Mr. Narendra Modi.
Indian Minister of State for Fisheries Honorable L. Mr. Murugan, Minister of State Mr. Kader Mastan, Members of Parliament Mr. Angajan Ramanathan, Mr. Selvam Adekkalanathan, Mr. M. it. Mr. Sumanthiran, Indian High Commissioner to Sri Lanka Mr. Gopal Bagle Presidential Senior Adviser on National Security and Chief of Presidential Staff Sagala Ratnayake Northern Province Governor Jeevan Thyagaraja, Presidential Secretary Saman Ekanayake, Northern Province Presidential Coordination Secretary M. Mr. Ilangovan and others were also present at this event.Buddhasasana, Minister of Religious and Cultural Affairs Mr. Vidura Wickramanayake and heads of ministries also participated in this event.